Dentists Near Bainbridge, OH
---
Aurora Dental is proud to provide top quality dental services to patients in Bainbridge, OH, including dental cleanings, root canals, tooth extractions, and teeth whitening. Call us today to schedule your appointment!
---
Aurora Dental
ADDRESS
HOURS
Monday | 8am - 5pm
---
Tuesday | 7am - 7pm
---
Wednesday | 8am - 4pm
---
Thursday | 7am - 7pm
---
Friday | 8am - 2pm
---
Saturday | Closed
---
Sunday | Closed
---
---
Request an Appointment
---
---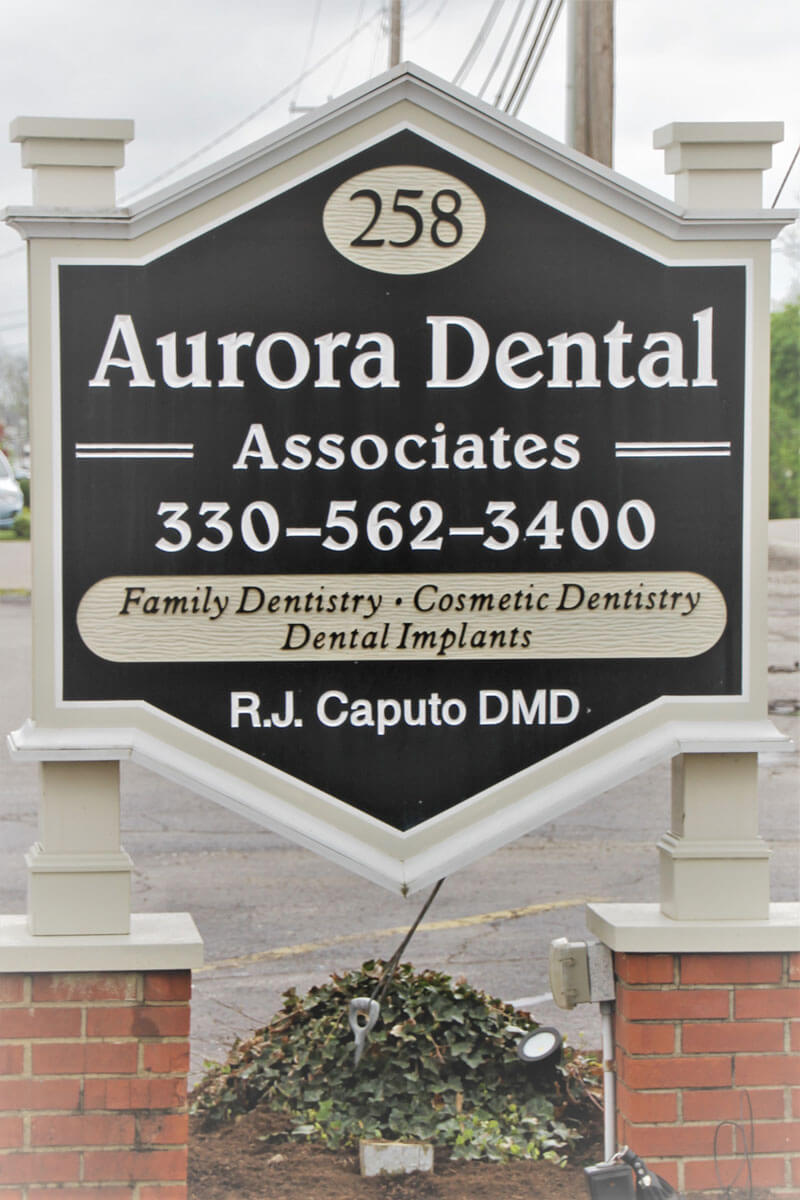 ---
Cosmetic Dentistry in Bainbridge, OH
---
At Aurora Dental, we want all the residents in and around Bainbridge, OH to have beautiful smiles they feel confident about. That's why we offer a long list of cosmetic dentistry and restorative dentistry services, including: 
Teeth whitening

Veneers

Cosmetic bonding

Microabrasion

Dental crowns

Dental bridges

Dental implants

Composite fillings

Inlays and onlays
We can perform a comprehensive evaluation to create a treatment plan. This is the first step in transforming your smile. Ready to get started? We are here for you. Schedule your appointment today!
---
Questions You May Have About Your Appointment
---
---
---
What Our Patients Are Saying
---
"It was our first time at this dental office and it was easily our best dentist experience ever. Everyone was friendly, welcoming, and compassionate to us. We felt valued from the moment we walked in the door! We will recommend everyone we meet to this facility. Thank you for such a positive experience!"

JC W.
---
"I had been battling severe tooth pain for several days. I finally called as I work close to this office. They were able to get me in quick and resolved the issue. Friendly staff, took the time to explain the process and why I needed a different scan instead of just the regular X ray. It's a beautiful office with new equipment, completely different than my old dentist. Would recommend!"

Judi W.
---
"Newbie here! I've had the best visit! The staff is so nice and efficient! Props to Cindy at the front desk! Tori was a sweetheart and Kasey was so gentle with my cleaning! Have yet to meet doctor Caputo, but I'm sure it'll be great! Definitely recommend!!!"

Jo-Ann B.
---